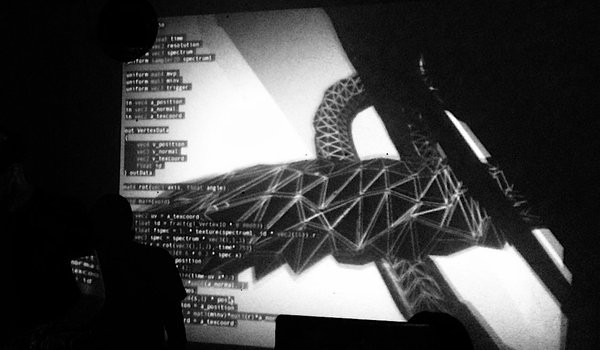 Chiho Oka and Renick Bell began collaborating in May 2018. Their first performance together was the June 2018 algorave in Tokyo.
Chiho Oka is a composer at Tochka in Senjusekiya, Adachi Ward, Tokyo. She is composing and performing electronic music and sound art using programming, laptops, and everyday items. She is a member of the Tokyo-based Ensemble for Experimental Music and Theater, which is performing experimental music, such as that of Fluxus, from the 1960s to the present. https://okachiho.com/
Renick Bell [US] is a computer musician, programmer, and teacher who has lived in Tokyo, Japan since 2006. He has released music on several labels, including Lee Gamble's UIQ, Rabit's Halcyon Veil, and Quantum Natives, with another album forthcoming on Seagrave, among others. His current research interests are live coding, improvisation, and algorithmic art using open source software. He is the author of Conductive, a library for live coding in the Haskell programming language. He graduated from the doctoral program at Tama Art University in Tokyo, Japan. Originally from West Texas, he previously lived in New York City and Taipei, Taiwan. http://renickbell.net
Appearing in..